Ask a Devoted Doctor: Medications
Ask a Devoted Doctor: Medications
Get answers to common questions about your medications.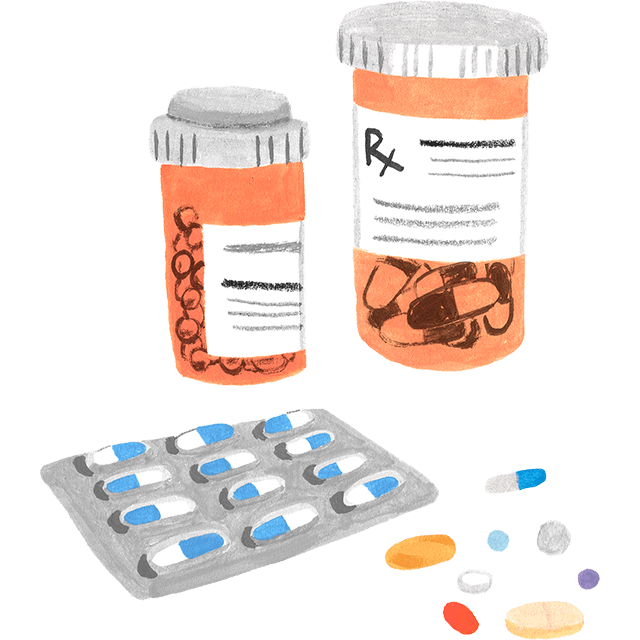 In this series, Dr. Lindsay Carter answers your questions on a range of topics. The information provided doesn't replace medical advice from your doctor. 
Q: What can I do if I'm having a hard time keeping track of all my meds?
A: This is a common issue, especially if you take multiple meds! The good news is, there's a lot you can do to stay organized and make sure you're taking everything the right way. 
For many people, a pill box is a great place to start. This is a tried-and-true way to help you keep track of your meds, and you can use your over-the-counter benefit to order one! Try combining it with strategies to help you remember to take your meds, like: 
Setting a reminder alert on your phone
Checking off on your calendar when you've taken your meds
Storing your meds in a place where you'll see them
Making it part of your daily routine — for example, if you have morning and evening meds, take them right before you brush your teeth
If your meds are a bit more complicated, or you'd just like some extra support, Devoted Health works with a number of pharmacies that offer extra services:
Mail-order or delivery: If getting to the pharmacy is a challenge, you may want to get your meds sent to your home instead. CVS Caremark is our partner for mail-order pharmacy — and in some cities, we also work with Capsule to offer same-day medication delivery. 
Single-dose packaging: ExactCare sends your meds in individual packs with all the meds you need to take at a specific day and time, so there's no need to sort out the doses yourself!
High-tech pill box: MedMinder sends your meds pre-packed in a tray that fits right into the MedMinder pill box, and it has built-in reminders when it's time to take your meds! Plus, if you have a caregiver who doesn't live with you, you can give them access to the pill box records so they're in the loop about your care. 
If you think any of these services might be helpful to you, please call at 1-800-338-6833 (TTY 711). We'd be happy to help you get set up.
Q: How can I get help understanding and using my medications?
A: It can be really hard to use medications the way your doctor prescribes them! Some common concerns or reasons that I hear are:
"My medications are too expensive!"
"I don't like the side effects they cause."
"I have too many medications, I can't keep track of them all!"
"I'm not even sure why I'm taking this medication — is it really helping?"
If you're having these challenges, it's important to let your doctor know. That way, you can work together to find a medication routine that works for you. 
Try a medication review with your doctor. Make an appointment and bring a list of all your medications — including any over-the-counter drugs, vitamins and minerals, and herbal supplements. Ask your doctor to explain why each one is important, and if something isn't needed, see if you might be able to stop it. You can also ask about ways to simplify your routine — like switching to a similar med you take less often (like once a day instead of twice). 
Talk to Devoted Health about a free medication review. If you take more than 8 medications and have 3 or more of certain chronic conditions, you may qualify for a special program where you have a 1-on-1 call with a pharmacist to answer your questions and talk through any concerns. Call our pharmacy team at 1-833-950-2030 (TTY 711) to find out if you qualify.
Talk to Devoted Health about lower-cost options. If you're having trouble affording your medication, we may be able to help you save on costs. Call us at 1-800-DEVOTED (1-800-338-6833), TTY 711.