Devoted Health adds new markets for 2023
Devoted Health adds new markets for 2023
A message from our co-founder and CEO, Ed Park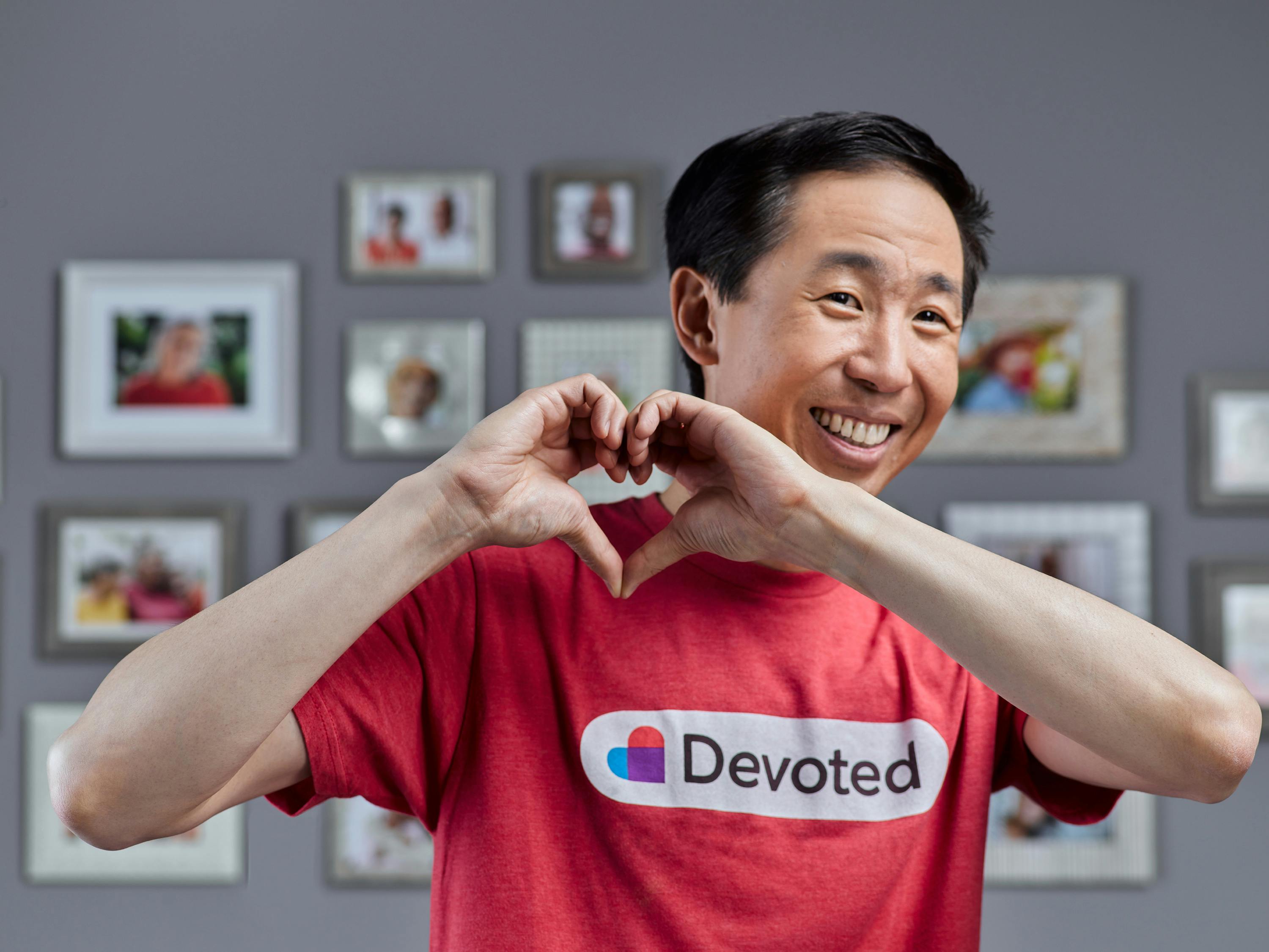 I was delighted to announce last year that, after years of building an incredible new healthcare solution from the ground up, and serving members with the highest-quality care, we were ready to enter the next phase of our growth and expansion. Today, I am proud to share that Devoted Health is launching our all-in-one healthcare model in select counties in eight new states across the country—Alabama, Colorado, Hawaii, North Carolina, Oregon, Pennsylvania, South Carolina, and Tennessee—so that more Medicare-eligible Americans can access Devoted's complete, coordinated, and customized care. 
From day one, our simple and powerful mission has been to dramatically improve the health and well-being of older Americans by caring for each and every person like they are literally our own family. We call this our "prime directive" (yes, just like Star Trek), and all of our work and decisions are driven by it. In all situations, we tell every Devoted team member to imagine their loved one and then take the action they would want for that person. 
This prime directive of caring for everyone like family is reflected in every component of our unique, integrated, all-in-one healthcare solution. For our in-house Medicare Advantage health plans, it looks like high-quality benefits designed to be affordable, comprehensive, and easy to use. For our team of full-service Guides, it looks like building trusted relationships with members to understand their unique circumstances and health needs, helping them navigate the complexities of the healthcare system, and connecting them with the best clinical and non-clinical care personalized for them. For Devoted Medical, the clinical cornerstone of our Devoted Health model, it looks like collaborating with members' primary care physicians and delivering a complementary, comprehensive suite of virtual and in-home services that generate remarkable clinical results. The end result of all of this work, powered by our proprietary Devoted technology and data platform, is a coordinated and caring healthcare service experience where higher-quality care enables a better quality of life for tens of thousands of Devoted members.
We're incredibly proud of how far we've come since day one and of the results that we've been able to deliver for our members through our innovative approach to care. We're thrilled that Medicare beneficiaries in select counties across these eight new states, and across our existing markets in Arizona, Florida, Illinois, Ohio, and Texas, will be able to join our Devoted Health family with enrollment having started on October 15, 2022 and coverage effective beginning January 1, 2023. 
We are honored to serve each and every one of our members on their unique health journeys. From the member previously beset by health crises and constant trips to the emergency room, who rebuilt his life and health with our loving support and care, to the member able to enjoy life with her ten great-grandchildren to the fullest, thanks to the health and wellness we help her achieve—we carry every member story in our hearts. We look forward to delivering more outcomes like these, and are truly excited to travel the road ahead.